Nothing compares to the joy of family. My wife, two sons, daughter-in-law, and two grandsons are my favorite companions, my greatest encouragers, and my constant source of joy. It must never be cliché for family to be the foundation and model for all other relationships in life.
Prior to 2012 i was fairly certain that California would be our home for the remainder of our lives. Then one prophetic word began a journey which resulted in Sue & I being called and sent to live and minister in Europe. Incredibly this is a part of our inheritance. Sue's Grandfather ministered in every country in Europe as he led the European Christian Mission. Today together with thousand of others we believe and serve with the goal in mind of Europe Being Saved.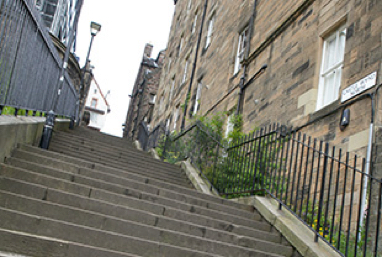 I became a believer on February 28th, 1973, the day my father died. In 2001, my family and I took our big step of faith, reduced our lives to suitcases, and came to America. From Staines Congregational Church, England to Bethel Church, Redding, life really is a journey from glory to glory.
I attended BSSM in 2001 and shortly after completing 1st year I joined the leadership team. It was and still is the great privilege of my life to be a part of the Bethel family. From behind the scenes I watched the influence grow and the message of heaven invading earth, the goodness of God and the power of God to heal spread around the world.
It amazes me how the dark walls of prison equipped me for my ministry and taught me the true meaning of justice— the restoration of relationships. Prison walls contain the worst that man has managed to become, as well as the greatest stories of repentance and restoration.
I trained as a psychiatric and general nurse at the London Hospital, Whitechapel. Nursing is my "first love", providing me the opportunity to meet and care for people, often at the toughest moments in their lives. The privilege of caring gave me a foundation that I hope I will never forget.
My love of cooking began at age 8 while watching Graham Kerr, the galloping gourmet. His was my first cookery book. I have continued to love cooking and have for many years together with Sue cooked for church camps, Alpha suppers, weddings and other events. I have also added to this my love of making great coffee and for both the great pleasure is to share these passions with family & friends
My father bought me a great camera just before he died. I have carried one ever since then. I love to capture life through the lens of a camera. I have photographed events, weddings and of course my wife and family. Many of the photographs used in this website are mine. I continue to pursue the perfect shot although I have come close on safari or capturing bald eagles in Alaska.
VIEWING, READING & LISTENING
My interests are diverse and these are reflected in my viewing, reading & listening. Of course the Bethel authors fill my bookcase but Passion for Jesus by Mike Bickle & Abbas Child by Brennan Manning will always have a place. I rarely watch movies more than once, but one has broken that rule several times. August Rush. It is a beautiful story which inspires me every time. As for music, most these days it is christian from the many superb worship leaders of our day. Apart from that my interest are diverse ranging from stars of the 70's to the present day with a little rapp and hip hop mixed in.
The world is a marriage between the supernatural and the natural, the secular and the sacred, a divine God and a glorified manhood. If we could grasp the power of these unions, then all of the promises of God are truly "Yes" and "Amen."
God places the awareness of beauty in our hearts and puts it there for us to discover, and then pursue that beauty to bring Glory to His name. Discovering what is beautiful to you could be your greatest invitation yet. It is time for a rediscovery of what is beautiful to us. It is a key to our lives on this beautiful planet. beauty will lead us to new expressions of creativity and inventiveness which we can use to benefit mankind and point man to the creator.
Even the Son of God transitioned from offspring to bearer of the family name. Our invitation is the same: to receive the spirit of adoption and become glorious sons and daughters of the King. Our loving Dad offers us authority, identity, and sonship.